Linking up with
Farley
for this month's Currently! I can't believe it's already May!!!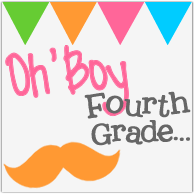 Listening to Survivor-I'm a die-hard fan! I've never missed an episode and I'm the one dork who actually bought one of those buffs they used to advertise at the end of each episode!

Loving that my class was good for the sub for FOUR days while I was on the Disney Cruise...yes, I feel totally guilty, but it's almost double the price in summer!
Thinking about the million things I need to do in the next week to prepare for my Mother's Tea Extravaganza! It's all the little details that are so time consuming!
Wanting my hair done!! I need a cut and hi-lights so badly!
Needing an assistant! How can I get one of these? Isn't there some high school student that loves running errands??!! And, it would be an added bonus if she could do hair!!! :O)
Summer Bucket List includes making my backyard cozier. We paved our entire backyard and the space looks larger, but lacks a flow that can work for entertaining and family fun. I think by adding some couches, umbrellas, and finding a better layout will complete this space. I also want to replace some accessories to change the look of the interior.